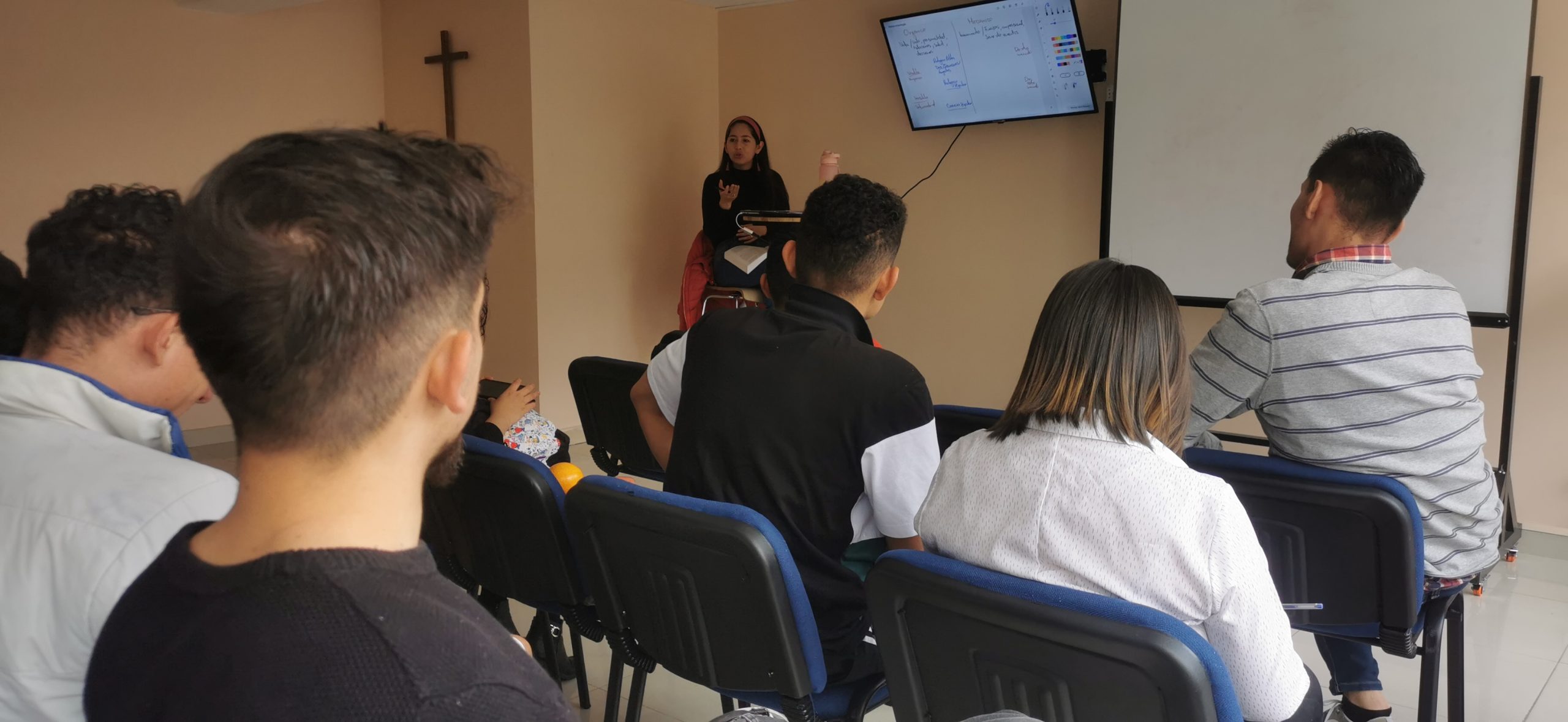 Immanuel Church in Bogotá, Colombia is holding a series of  missiology classes to prepare training missionaries to study the biblical mission of the church, leading them to formulate the appropriate principles and methods to extend the church throughout the world. The aim of the church is to prepare missionaries in all the areas the required to make them fruitful in the mission field.
In this occasion Dr. Daniela Ortiz taught regarding anthropology.
"Why is anthropology necessary for missionaries? Let us understand that anthropology is the science that studies humanity, its present and past societies, as well as the various cultures and forms of organization and social interaction that it has created; therefore, the missionaries need to understand the social dynamics, to know how to enter to evangelize, in different cultures, and to know what characterizes them," she shared.
The class led the missionaries to reflect on the importance of knowing the belief systems, behaviors, and cultural, ethical, and social values, through which a community is linked to the sacred and the transcendent. This way the missionaries will be able to reach many souls for Christ, bringing them the truth of the gospel, the truth that will set them free.
Prayers are requested for the missionaries, so that God will provide them with understanding and insight to successfully approach their target audience.