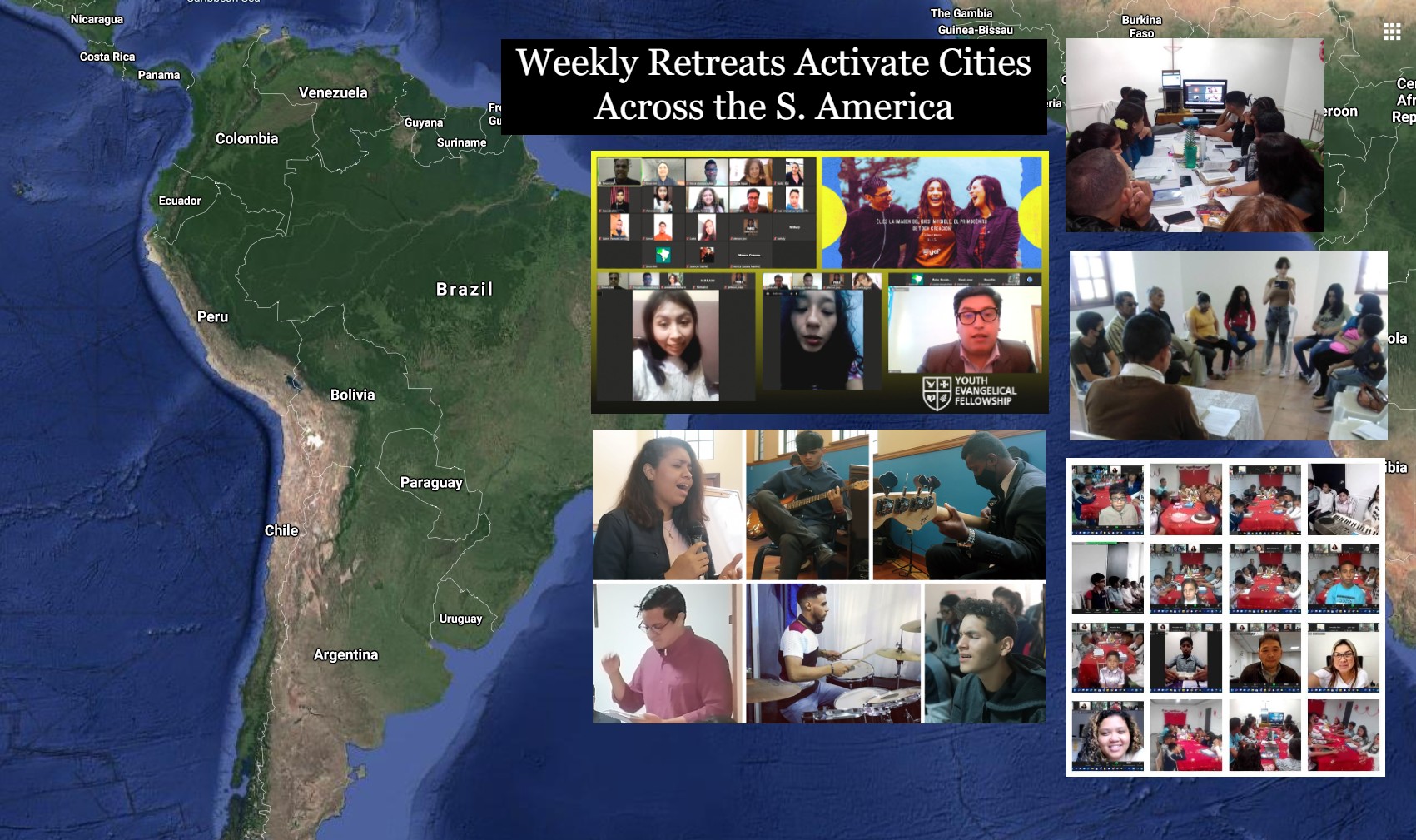 Regular retreats have been pushing Olivet Assembly churches in South America to remain active in the mission of saving souls. Various countries have been holding weekend retreats – most of them online in nature – during the past several weeks and more are reported to be scheduled for this week and the weeks to come.
Regional Retreat Next Weekend
A regional retreat will be held this upcoming weekend where churches from several cities will participate via the google meet platform in order to celebrate the yearly winter retreat. The 3-day online retreat will center on lectures on the book of Galatians.
Mini-retreats Prepare Attendees to Receive Greater Grace
The mini-retreats preceding the greater and longer regional retreats have been instrumental in guiding many of the regular Bible study attendees into understanding and experiencing the Gospel more deeply according to several students.  They have stated that praying and studying about Jesus Christ, God & the Holy Spirit together with other people encourages them to seek God more in order to have an deep encounter.
The General Office of the Olivet Assembly of South America is providing various resources to its member churches including preparing playlist that could be used for praise for the online retreats.