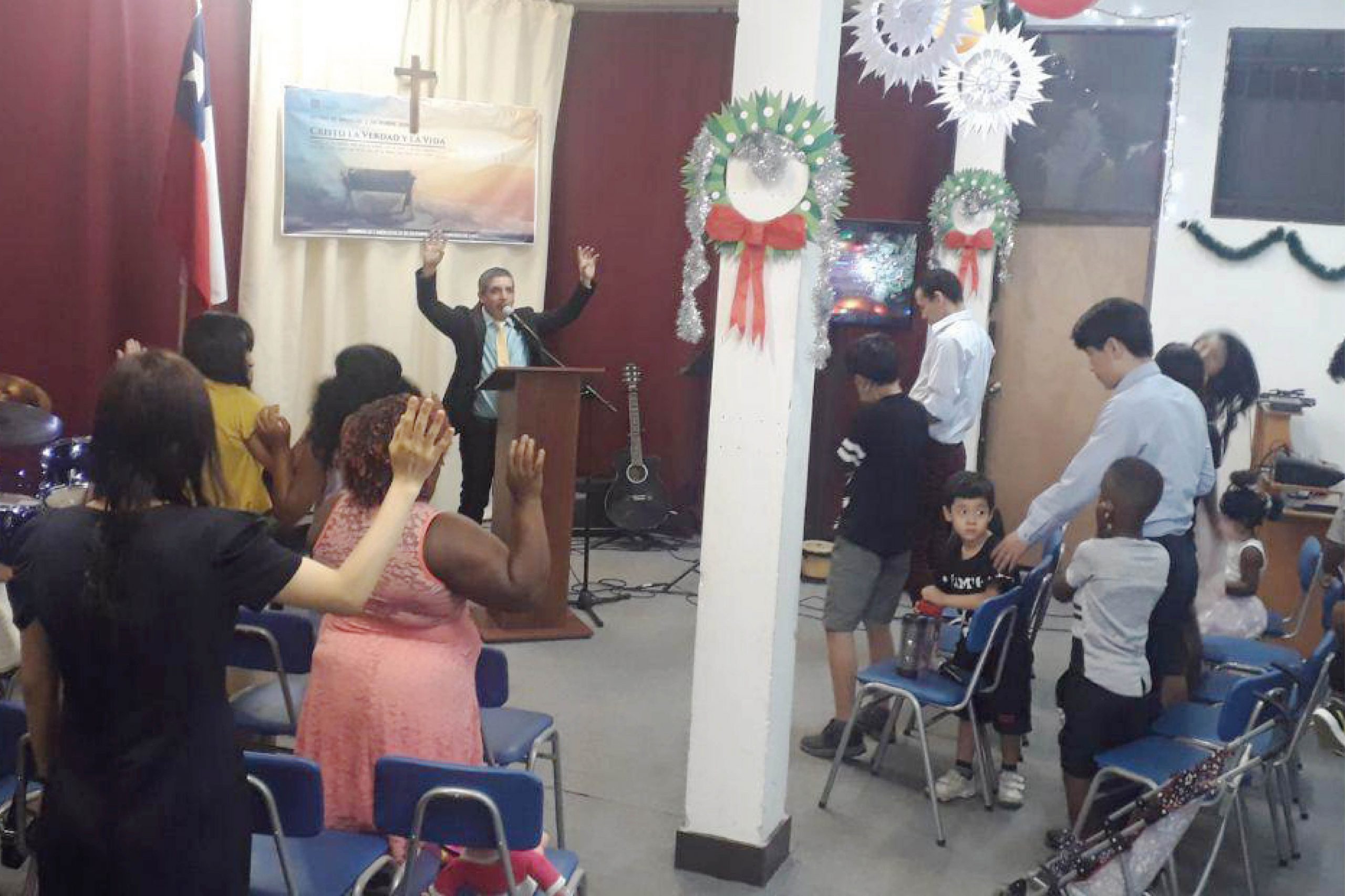 This Wednesday 25, in the Emanuel church of Santiago de Chile, the brothers gathered to celebrate the Lord Jesus Christ on the second day of Christmas retreat.  It was a joyful and emotional retreat lived by the faithful brothers who arrived at the house of God this day.
Pastor Manuel shared a hopeful message about the salvation that Jesus Christ brought us when he came to this world and why we should celebrate with immense gratitude in our hearts for this great salvation. 
The biblical text used is found in Romans 3:23-24, "Christmas is a good time to evangelize and bear witness to our faith. At this time people have high expectations of how to end the year, but there is always great frustration and sadness. Before we lived a sad story because we didn't know the true purpose of the Lord's coming to this world. The word of God teaches us that we were eternally separated from God and our destiny was to lose ourselves eternally in hell. But heaven remembered us, and now if we believe and accept Jesus Christ in our lives, we will be justified for free. Now we understand the depth of what the Lord did for us, our whole life changed greatly, we no longer live in anguish; God gave us a new story of salvation and joy through Jesus Christ." 
Then began the time prepared by the youth, children and brothers of the church, a beautiful moment in which they thanked God through testimonies of faith and miracles received from the Lord during this year. 
The children also sang Christmas carols and especially the young people, with a very cheerful music that motivated all those who were present to sing with great enthusiasm to the Lord Jesus Christ. 
In this way, the Chilean church celebrated this blessed Christmas service, with gratitude and hope to end this year with the blessing of God.