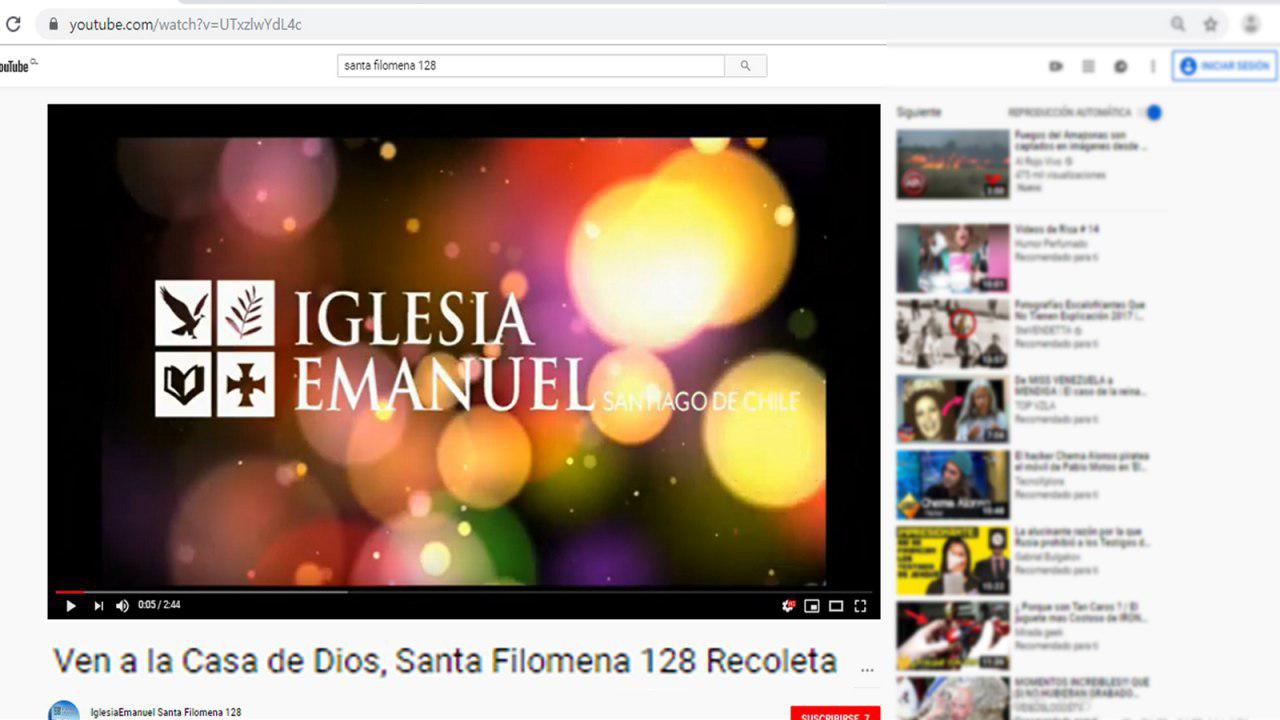 Emanuel church in Santiago, Chile, presented a new tool for evangelism. Pastor Manuel, designed, edited and finished a new video material for the YouTube platform. This new video adds to those already created before, giving a constant movement in this area of evangelism.
In addition this new material will be presented to the church next Sunday, the brothers will be encouraged to share the good news of salvation with all people. The brothers are praying and working to celebrate in the month of September, for the thanksgiving service, for being the anniversary of Chile's independence.
Ministers are praying to conquer new people for the Lord Jesus Christ in this new time of God.