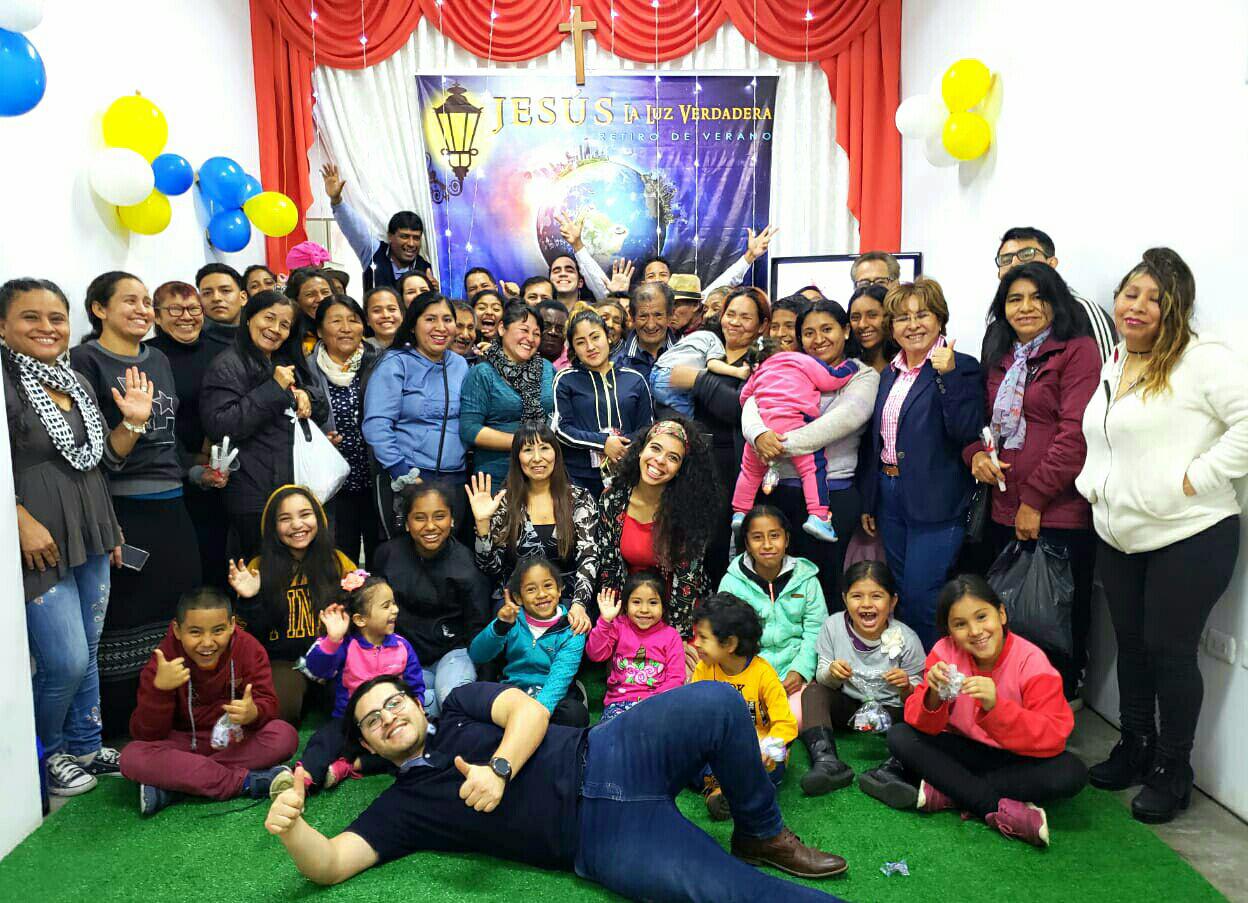 This Sunday, August 25, there was held in Gratia Church a graceful summer retreat, achieving its purpose, to show the light of Christ in each attendee and guest for this beautiful event.
Based on the main biblical quote from John 1: 9; "That true light, which enlightens every man, came to this world."
"The light of Christ, truly came to the life of each assistant, among new believers, family and friends who came to this house of God, to receive what God had already prepared for them." The missionary shared
During the Retreat the missionary shared the biblical quotes of: John 1: 5-9, 8:12, Genesis 1: 3, 1 John 1: 5-7, 2: 8-10, and Matthew 5: 14 -16.
The were different presentations, special in song, dance, theater musician, and a prophetic act with candles, based on the biblical quotation of Matthew 5: 14-16; which represents the light of Christ, where each guest, lit that light as a sign that the light of Jesus illuminates their lives, and in turn illuminate those around him, so that many souls are reached and are no longer living in darkness and death.
This summer retreat allowed to unify the body of Christ, and all received abundant grace and blessings.