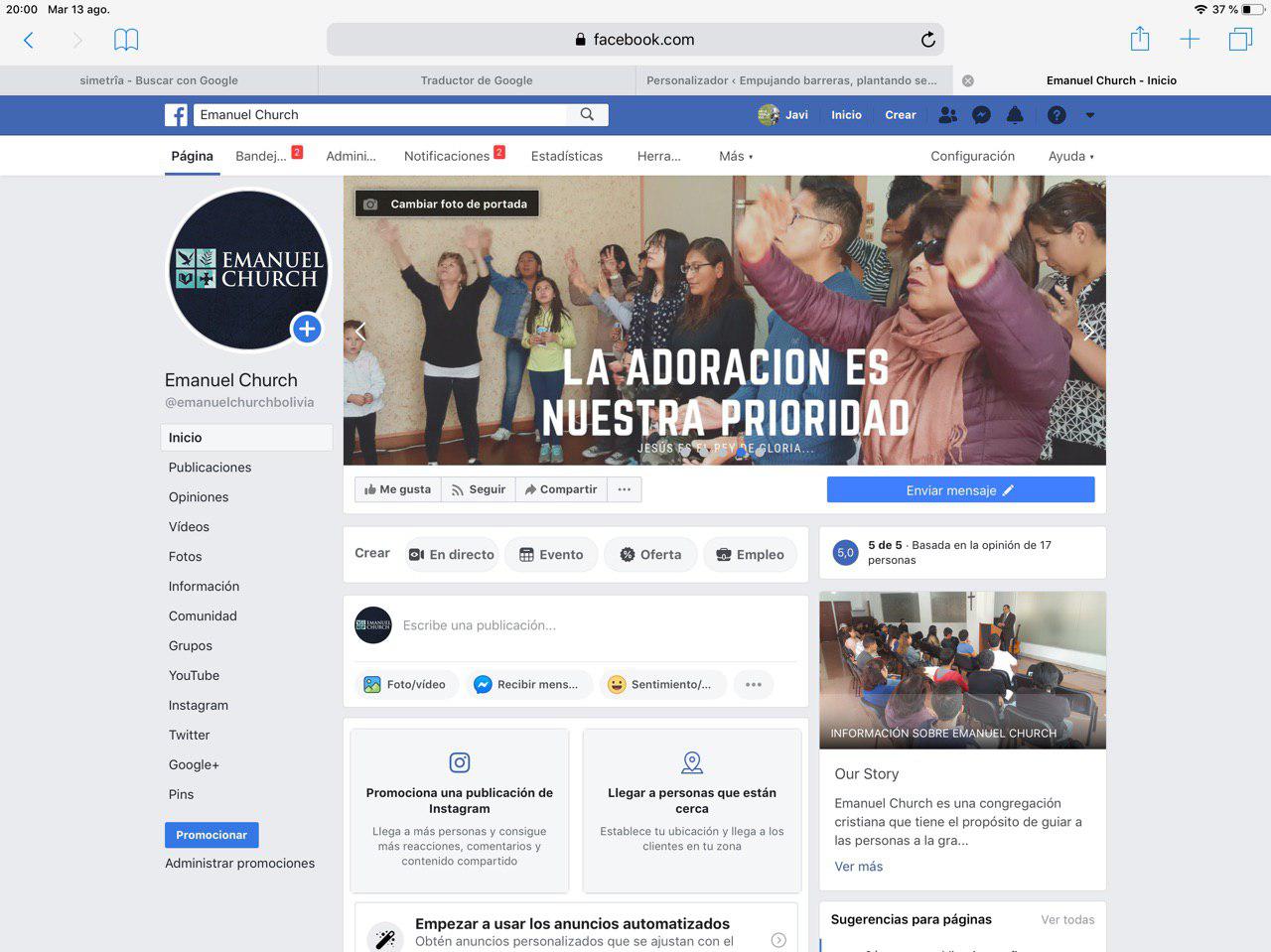 The leaders of the congregation continue to work on updating the church's social networks to reach and influence more people. Social networks are updated every day with new church information, short messages of evangelization, photos with biblical verses and soon it will also be with some testimonies of church members.
So far this method of work has given good results, most of the people who come to the congregation did so through the Facebook or church website. This month at least five people did it.
The Latin leaders hope this year with all their hearts to reach as many new souls as possible to share with them the good news of Jesus Christ.