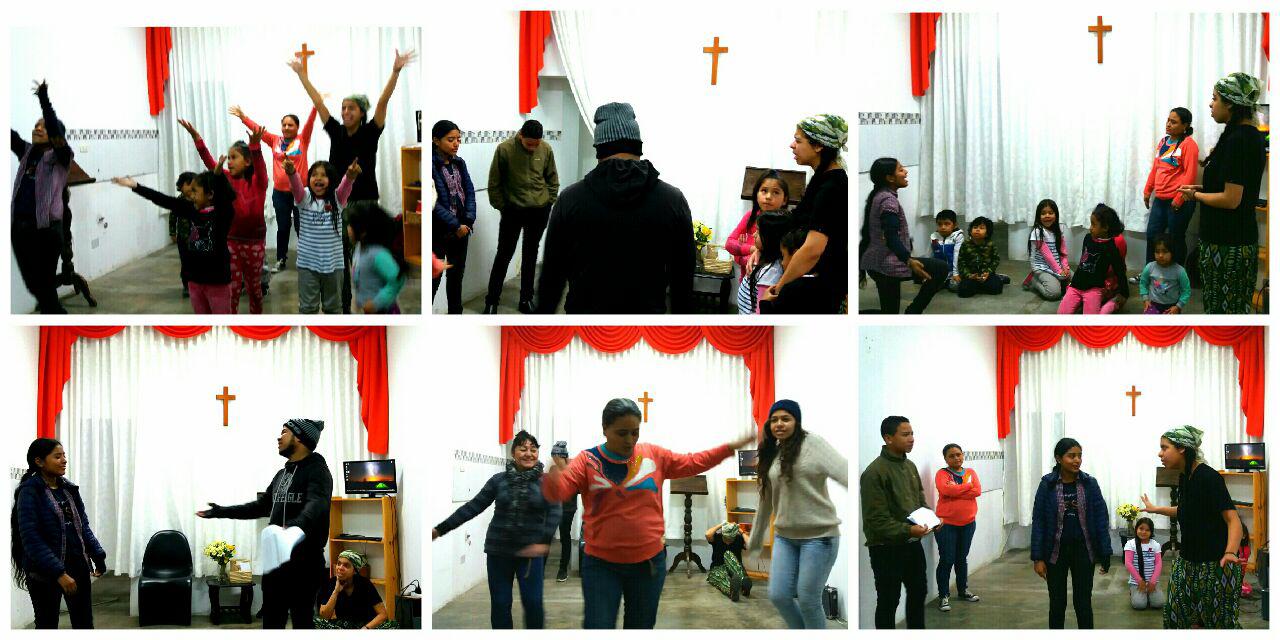 This weekend in Gratia church, the members gathered to perform one of their trials for the theater that they plan to present, for the the summer retreat.
"It has been a very beautiful time that could be lived thanks to God, seeing how each brother, children and adolescents, came together to give their best, for this next activity, "said the missionary."
They plan to have the Summer Retreat on August 25, with the theme "Jesus the true light." They already started to invite each brother, community and families, to attend for this precious event.
They pray that many souls can be reached through this event for Christ.