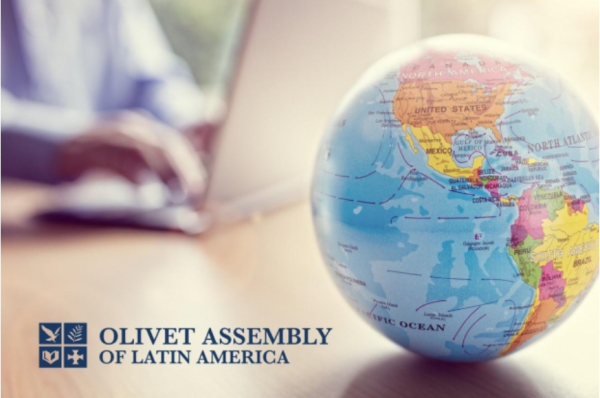 A new conference was held in Latin America with the missions to share reports and received clear guidance regarding priorities, and encouragement to continue sharing the good news.
The conference, led by the representative of Latin America P. Jhon Teran, began with a prayer and continued with very encouraging reports, in which Peru stands out as the first to report who shared his recent vigil and his preparation to establish a leader of finance, as well as the important registration of a new member in the country.
Chile continued in the report with great news in which increased people have attended their church within last week, as a result of an evangelization and diligent prayer.
Nicaragua continued to report sharing the visit and evangelization of new more people who have came at the church this week, and where it was also shared about the recent vigil held and the actives of evangelization, visiting houses around the church.
Bolivia has reached an average attendance of above 30 people on Sunday and has a very ambitious goal of reaching 12CM and 40 RM this month.
Haiti shared that it continues looking for the re-opening of the church, and continues while meetings with college students, among which there is a potential leader of YEF who has volunteered for teaching guitar classes to bring more young boys.
Mexico has prepared finances to enter a new location and re-opening of the church, encouraging developments in the finance ministries.
After the reports, P. Jhon invited the exchange of ideas and strategies to reach many people at Christmas. "This is the best season of the year to save new souls for Christ," he said.
Everyone shared details about goals and strategies to attract people in each of their events and Christmas retreats. "You can do theater for Christmas, dances, performances, talent night, try everything with a clear objective, save a new soul more for the Lord. God will be greatly glorified in your lives, and through your efforts that you do it out of love for our Lord Jesus Christ."