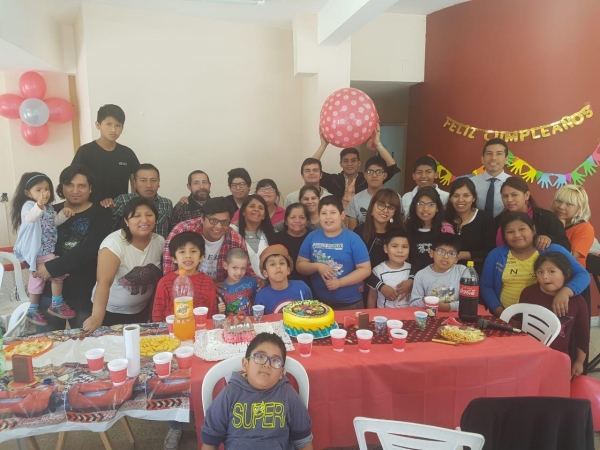 This Sunday the Emanuel Church had a service full of grace with a message brought from Matthew 25: 31-46 entitled "Eternal punishment and eternal life."
Pastor Jhon emphasized the time of the trial. "Hebrews says that man dies only once and after this judgment, we will all face judgment, and on that day we have to be ready to enter, because heaven is a place where only those who know how to love can go, but anyone can love those who love you, but the people who are willing to love, that is true love, if we are not prepared to love, we can learn from the Lord, his love was humility, sacrifice and obedience, he gave everything that he had, and when he did not have more to give, he gave us his own life, so that we can learn from our Lord to live that life of sacrifice and love as he lived for us "Everyone listened very attentively and they received a lot of grace. Ending the message they had a time of prayer where the holy spirit descended to their lives, and between tears and clamor, the Lord touched their hearts deeply. God also allowed them to celebrate the birthday of a member of the Nazarene church who served 7 years and added two new people to the Church, Esther and Vilma and their son.
May God continue to add new souls to his temple that can be saved and used for the glory of God.