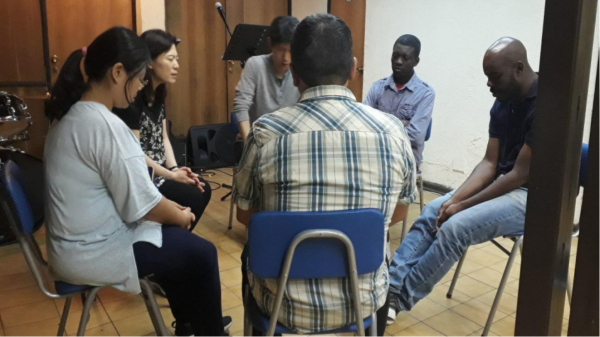 A climate of holiness, faith and devotion was experienced in the Friday prayer service at the Emanuel church in Santiago of Chile.The brothers who came to the church of the Chilean church, did so with the desire to be in the presence of the Lord, to worship the Lord led by the pastor Ezra and with the desire to be blessed by the word of God. Pastor Manuel shared the message of the ten lepers that Jesus healed.
Luke 17: 11-19, "Jesus loves and accepts many who do not deserve it, according to the concepts of the world. People with wounds and a past of many sins, Jesus received them all and healed them, freed them, gave them eternal life and above all loved them with eternal love, like these ten lepers, but only one returned with a grateful heart, the other nine represent the arrogant, ungrateful and selfish world.
Let us ask the Lord to always be like this Samaritan with a humble, grateful heart that gives glory to God. Amen." On this day it was asked for the different themes of the mission and personal requests, also in a special way was prayed intensely for the Christmas retreat, to reach a great attendance of seventy people. The leader of Elim said that during the prayer she was able to see many angels who carried prayers to heaven.