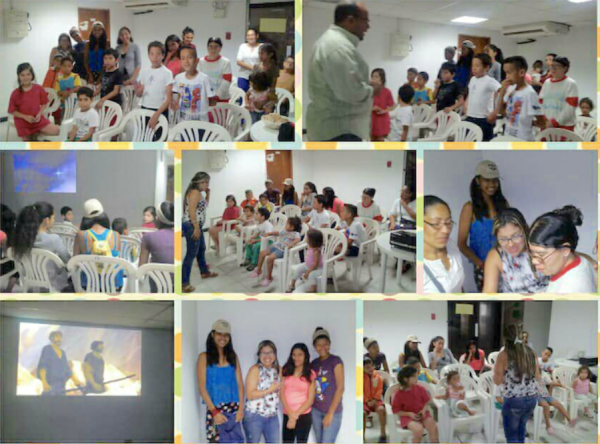 This Thursday, December 6th, a group of teenagers and children in Caracas learned about the beautiful life of Joseph, and of how in the midst of what seemed a painful process and a life full of sadness and pain, the Lord glorified himself in the life of Joseph with a big purpose.
All were filled with great grace with this Word from the Lord, and in reality it is the Word that is to be given with much grace, since it is what transforms lives, and the glory of the Lord. In spite of the fact that films are being projected as a strategy to win them for the Kingdom of the Lord, the Word makes them meditate in their lives. Although they are children and young people they are purely touched and that is very precious.
"What I saw, what was very important is to help others because that was really the purpose of Joseph being so important," Anthony said.
"I learned about forgiving those who hurt us, God always has a plan in our lives," Ginya said.
"Even though everything looked bad and painful in the life of Joseph at first and he was even imprisoned for a slander, he was whole in his attitudes and that led him to be honored by the Lord," Krisbeily said.